The unofficial spin-off to Zoey 101, Gracey Young enters PCA in hopes of making new friends and becoming popular. Things don't exactly go Gracey's way in the first OFFICIAL episode of Gracey 101.
- NOTE: This is a YouTube web show, and involves a completely new cast, however it does show many similarities to Zoey 101
The show is available to watch on YouTube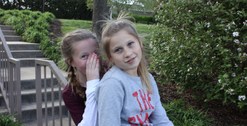 Ad blocker interference detected!
Wikia is a free-to-use site that makes money from advertising. We have a modified experience for viewers using ad blockers

Wikia is not accessible if you've made further modifications. Remove the custom ad blocker rule(s) and the page will load as expected.