About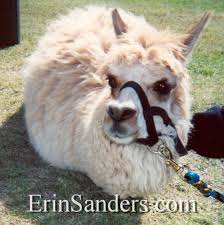 Otis is Quinn's pet alpaca from the episode, Quinn's Alpaca. Otis started to feel sad because he missed his owner, Quinn Pensky, so she became sad as well. In a desperate attempt to see Otis, she tried to take a monorail to Seattle. But Zoey strongly opposes of this, so she surprises Quinn by bringing Otis to PCA with the help of Lola and Nicole. He only appeared in one episode, but is probably Quinn's most prominent pet.
Ad blocker interference detected!
Wikia is a free-to-use site that makes money from advertising. We have a modified experience for viewers using ad blockers

Wikia is not accessible if you've made further modifications. Remove the custom ad blocker rule(s) and the page will load as expected.