♥♥♥♥♥♥♥♥♥♥♥♥♥♥♥♥♥♥♥♥♥♥♥♥♥♥♥♥♥♥♥♥♥♥♥
There are many wonderful couples of Zoey 101.
Some include:
Choey (Ch/ase and Z/oey)
Quogan (Qu/inn and L/ogan)
Misa (M/ichael and L/isa)
Vola (V/ince and L/ola)
Joey (J/ames and Z/oey)
Minn (M/ark and Qu/inn)
Disha (D/ustin and Tr/isha)
♥♥♥♥♥♥♥♥♥♥♥♥♥♥♥♥♥♥♥♥♥♥♥♥♥♥♥♥♥♥♥♥♥♥♥
Choey!
Choey is the pairing of Chase and Zoey (
Ch
/ase and Z/
oey
). From the very first episode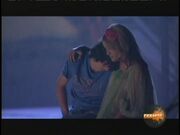 of Zoey 101, Chase has had a huge crush on Zoey, that never went away, no matter if he had a new girlfriend or not. Zoey's feelings for Chase are a little more complicated. She always thoguht of him as a friend, until the last season, where she finally figures out she loved him back. It so happened that Zoey left for England, and Chase was arguing with Logan and Michael, about how he didn't like Zoey that way, but when they beheaded the stuffed toy Zoey had gotten him, he splurged his feelings. Logan and Michael had made it so they were on Webchat with Zoey, and she heard the whole thing without Chase knowing. That is when Zoey realised her feelings for him, and left back to PCA to tell him. Unfortunatly Chase had the same idea, and traveled to England...
They dated for a little while over Webchat, but discovered it to hard.
In the last episode, Chasing Zoey, they meet and there ends the adorable pairing :)
Quogan
♥♥♥♥♥♥♥♥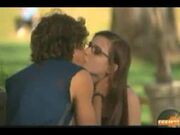 Quogan is the pairing of Quinn Pensky and Logan Reese (Qu/inn and L/ogan). Quinn and Logan have disliked eachother for a major portion in the show. Until season 4, Quinn was dating Mark, thus Quogan could not happen. When Quinn found out Mark was cheating on her, because he was bored with her, she tried to doll herself up so he would notice her. When he didn't care, Logan was there for her! That is where the secret relationship started! :)
The creator of Zoey 101, Dan Schneider, made the pair end up, in the final episodes :D
Oh Dan and his Love-Hate Relationships :D
Misa
Misa is the pairing of Michael and Lisa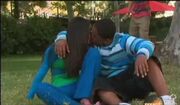 M/ichael and L/isa). They first met in the episode, Michael Loves Lisa, where he develops a crush on her, and becomes too nervous to perform in the Open Mic Night, causing him to throw up on her and Greg. While cleaning up, Lisa falls in love with Greg. Upon hearing this, Michael becomes really sad. Later when Logan and Chase are have a go-kart race, Chase goes out of control and almost runs into Lisa, but Michael pushes her out of the way. They end up kissing, and singing together at Open-mic night. :)
And that is some Couples I like. And I hope that no body deletes this :)
Ad blocker interference detected!
Wikia is a free-to-use site that makes money from advertising. We have a modified experience for viewers using ad blockers

Wikia is not accessible if you've made further modifications. Remove the custom ad blocker rule(s) and the page will load as expected.